Your skin is the largest organ of your body. Give it the respect and attention it deserves. Our team of RMT's and Scientists have come together to formulate products that are functional, effective, potent and impactful.
Our nutrient rich face mask compliments our entire skin regime. At least once per week treat your skin to this nutrient and vitamin packed buffet for your face. It takes your skins health to the next level. Our Vitamin C is in dry form so its activated when you mix in your water to apply to your face. This allows you to enjoy the full strength benefit of the Vitamin C.
A proprietary blend of botanicals, including:
Turmeric Powder helps psoriasis by controlling flare ups, reduces acne, and clear up acne breakouts
Honey powder soothes and heals irritated skin
10% Vitamin C to refresh skin giving you a youthful glow
Papaya contains Vitamin A, which helps to reveal the next layer of the skin and exposes a radiant complexion
Pineapple is known to contain the fruit enzyme 'bromelain'. It is an effective exfoliant that sloughs off dead cells on the surface of the skin
30gm
Age gracefully using our all natural yet potent skincare regime. Your skin is the largest organ of your body, give it the respect and love it deserves.
Directions:
Mix a teaspoon sized amount with your favorite hydrosol, or water to form a paste.
Gentle massage in a circular motion into your skin and leave on for 5-15 minutes
Rinse with warm water
Pat dry and follow with one of our Vitamin enriched Face Tonics
Consult your doctor if pregnant or breast feeding for any products which contain essential oils.
Use within 12 months after opening.
TURMERIC: contains antioxidants and anti-inflammatory components which are known to:
provide a glow and luster to the skin.
help psoriasis by controlling flares and other symptoms.
help reduce acne, clear up acne breakouts, and any resulting scars
Turmeric may also revive your skin by bringing out its natural glow. The curcumin in turmeric is known for promoting healing wounds by decreasing inflammation and oxidation. It also lowers the response of your body to cutaneous wounds. This results in your wounds healing more quickly. It can help your psoriasis
VITAMIN C is an antioxidant and is known as a required component in the production of collagen, which is what provides skin its suppleness and elasticity. Vitamin C has also been shown to help reduce the appearance of age spots while providing some protection from external environmental stressors.
ASPARAGUS: Asparagus-based polysaccharides are known for their plumping, firming, and smoothing effects. These polysaccharides are also reputed to strengthen the building block of the skin – collagen fibers. This helps to provide the skin with a firming and lifting effect, making the complexion appear more youthful.
Other ingredients: Aloe vera extract, Rosehip powder, Honey powder, Arrowroot powder, Silk Amino Acid, Papaya extract, Sea buckthorn extract, Green tea extract, Gingko biloba extract, Pineapple extract, Essential oils of Geranium, Roman Chamomile 10%, Lavender and Tea Tree
Solutions For
Recommended For

✔ Fine lines and wrinkles

✔ Dark spots

✔ Large/clogged pores

✔ Acne

✔ Dull skin

✔ Normal
✔ Oily
✔ Combination

✔ Mature
High nutrient face mask with just enough grit to serve as a gentle exfoliation! Multi-purpose powder mask that gets the job done!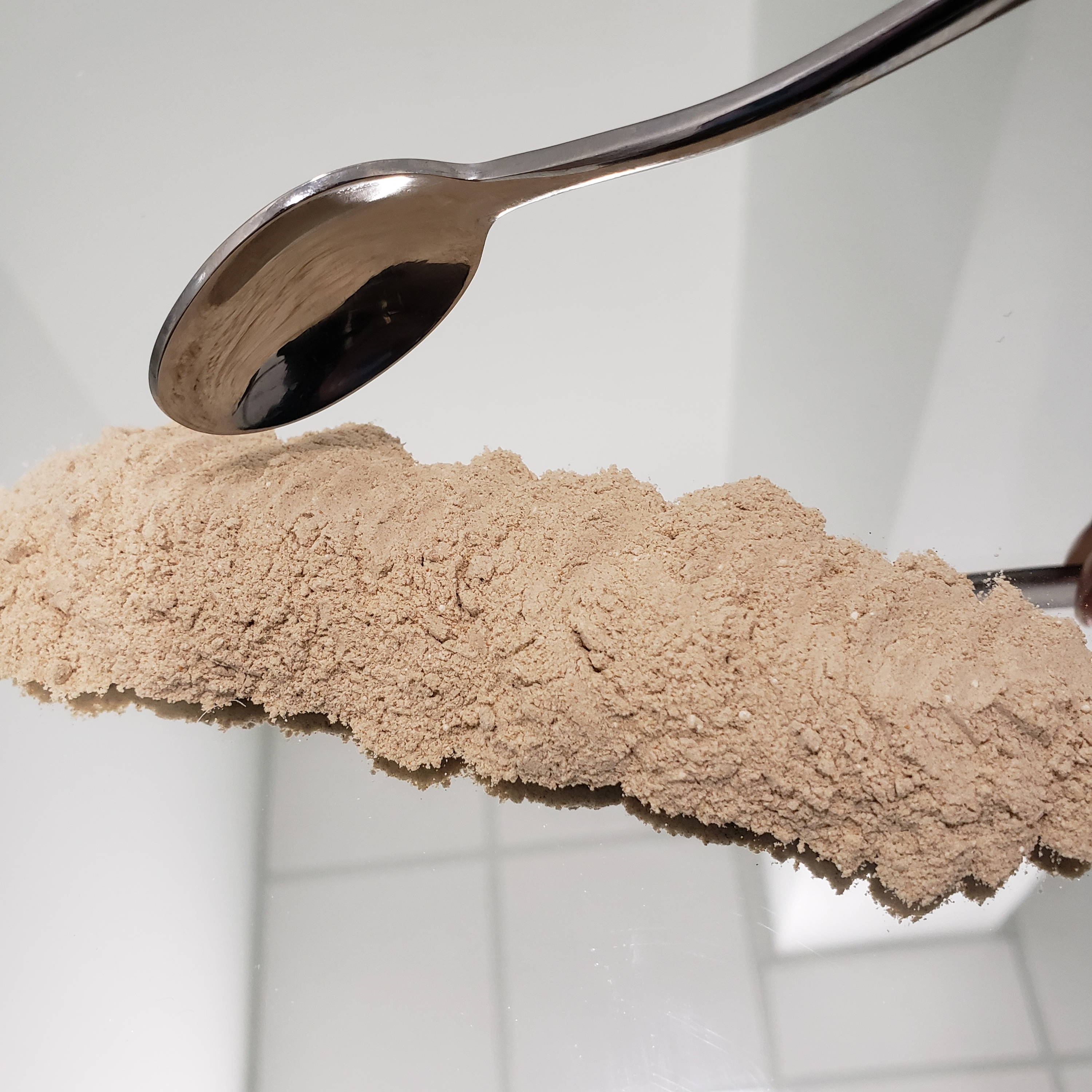 "Turmeric Papaya Glow Brightening Mask is a MUST! I tried many Vitamin C products and they don't all suit me well so I tend to breakout often. I was so happy that I can get my Vitamin C dose from this mask. The Vitamin C is in dry form so its activated when you mix in your water to apply to your face. It has turmeric which is super effective if you deal with acne like me. The Vitamin A in Papaya, the honey powder and Pineapple work together to give your skin a radiant glow while exfoliating the dead skin off"